Heart Recipient Community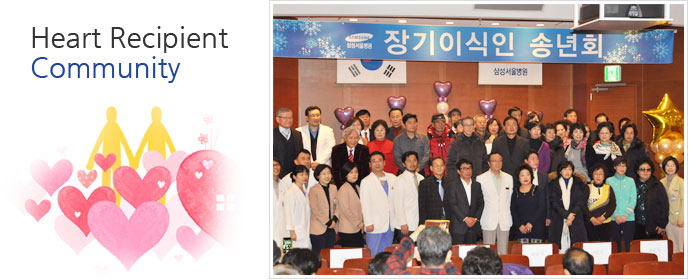 'Simsamo' is a community of recipients who received a heart transplant at SMC and promotes 'health and friendship of heart recipients.' Every December, the community holds a meeting to share information and friendship. The community provides recipients with a sense of fellowship and prospective recipients with useful information.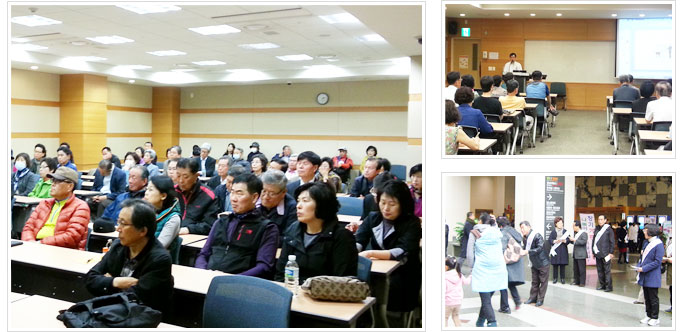 Along with its offline activities, Simsamo has been very active online. Currently, around 200 members are actively exchanging information and sharing friendship with each other. This online website is open not only to those who had a heart transplant in SMC but also recipients from other institutes, prospective recipients and their family, and anyone who feels interested in heart transplantation.
Regular Meetings
Who: Recipients who had a heat transplant at SMC, their family and friends, and the staff of the Division of Heart Transplants
Where: SMC
When: In November or December every year
*** Depending on the situation, speakers and themes are subject to change.