Features and Advantages of Proton Therapy
It increases treatment efficiency and minimizes side effects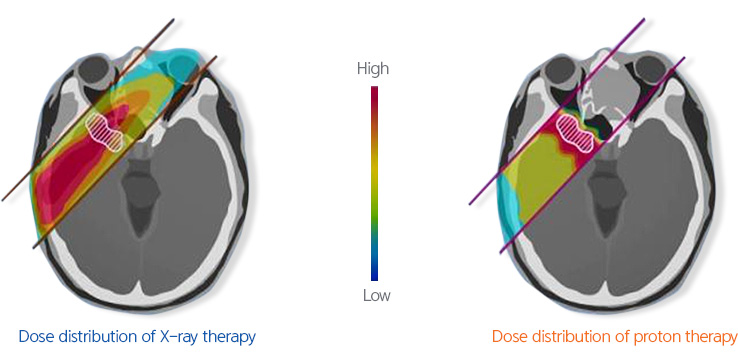 Decreased risks associated with side effects and secondary cancer

Proton therapy precisely transfers a high amount of radiation to the cancer tissues while minimizing radiation exposure to the nearby normal tissues. Therefore, it decreases the risk of side effects and secondary cancer that may develop from radiotherapy.

Safe retreatment

It is difficult to conduct retreatment on previously treated sites through the existing X-ray treatment. However, proton therapy can provide relatively safe retreatment.

Increased treatment effects

Improved treatment effects can be expected as the high radiation dose can be transferred to the cancer tissues intensively.