Heart Vascular Stroke Institute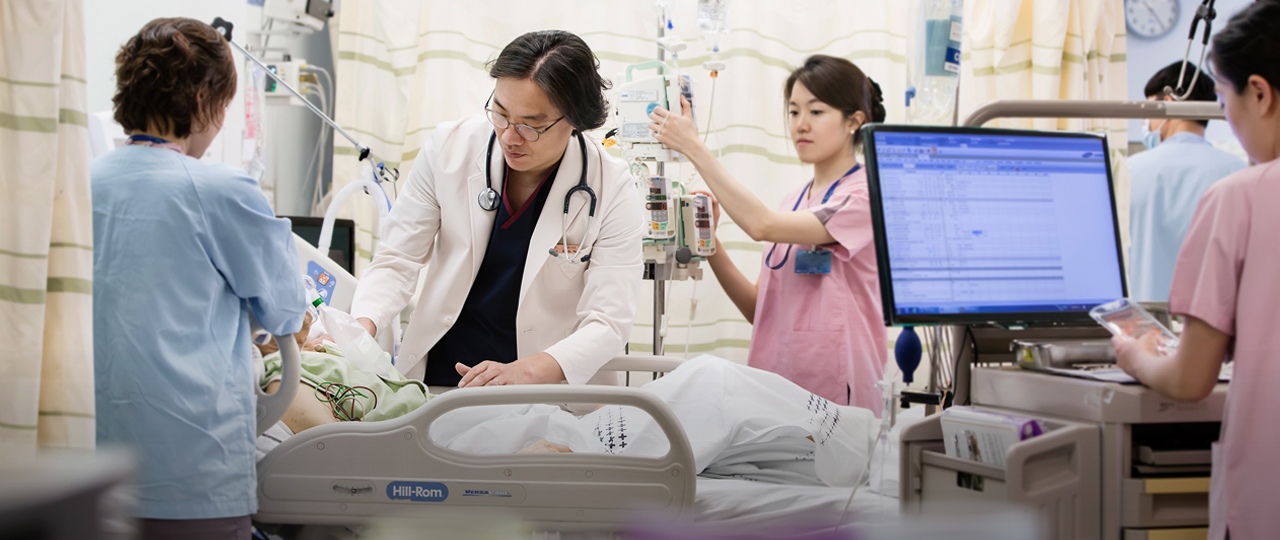 The Heart Vascular Stroke Institute is organized into the Cardiac Center, Stroke Center, Vascular Center, Imaging Center, Prevention and Rehabilitation Center, Management Support Office, Synergic Strategy Office, and External Cooperation Office. In creating the Heart Vascular Stroke Institute, we moved away from the traditional department model, instead creating an integrated system that brings together internal medicine, general surgery, radiology, intensive care, and pediatrics.
The goal of the Heart Vascular Stroke Institute is to ensure our patients have strong hearts, clean vessels, and happy brains for as long as possible. We are also dedicated to creating a world-class hospital by focusing on patient satisfaction and medical innovation through cutting-edge integrated treatment and convergence research in the future.
We are moving forward on four strategic goals: aiming for top-class standardized treatment while making a patient-centric system, treating severe diseases in an integrated way, introducing up-to-date techniques and treatment methods, and training cardiac and cerebrovascular experts while reinforcing domestic partnerships. We are also working hard to reinforce our partnership with the Mayo Clinic in the United States, which has been working on this process for a long time.