Global Top Medical School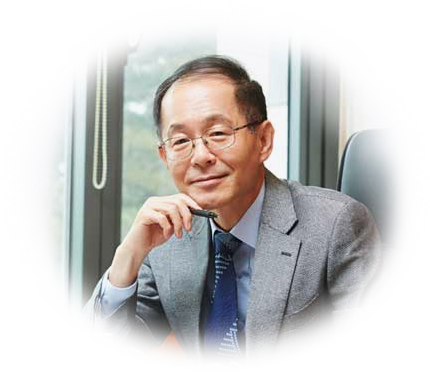 SKKU School of Medicine was established in 1997, 1 year after officially receiving the approval of opening the School of Medicine from the Ministry of Education in 1996. SKKU School of Medicine aims to educate globally talented Medical Scientists who carries the value of Humanity, Righteousness, Wisdom and Propriety. The support from world-renowned SAMSUNG group has made this dream possible, and SKKU School of Medicine currently recruits the top-tier students from Korean high school graduates. SKKU School of Medicine provides variety of courses from world-class faculty members who apply the latest teaching methods to enhance the competence of our students. The students go through their clinical training at Samsung Medical Center (SMC), which is one of the leading hospitals in Asia. SKKU School of Medicine initiated PBL (Problem Based Learning) in the medical education in order to educate students to become creative scientists in the global world. At the same time, the proud graduates of SKKU School of Medicine are actively performing in their academic and professional field to enhance the public health. The 21st Century has presented great changes in the field of Medical Education. Our school is striving to lead these changes by upgrading the curriculum to produce excellent talents with critical viewpoint, effective communication skills and problem based management skills. We will continue our endeavors to become the world-class Medical School in research and teaching and ultimately to cultivate humanitarian medical scientists who bears righteousness deep within their minds.
Number of Faculty
| Basic Medical Science | Samsung Medical Center | Kangbuk Samsung Hospital | Samsung Changwon Hospital | Total |
| --- | --- | --- | --- | --- |
| About 40 | About 350 | About 110 | About 60 | Approx. 560 |
※ The number constantly changes.
Affiliated Training Hospitals
Samsung Medical Center

Address :

81 Irwon-Ro Gangnam-gu. Seoul, Korea 06351

Phone :

+82-2-1599-3114

Website :

http://english.samsunghospital.com
Kangbuk Samsung Hospital

Address:

29 Saemunan-ro, Jongno-gu Seoul, Korea 03181

Phone:

+82-2-2001-5100

Website:

http://kbsmceng.kbsmc.co.kr/
Samsung Changwon Hospital

Address:

158, Palyong-ro, MasanHoiwon-gu, Changwon-si, Gyeongsangnam-do, Korea 51353

Phone:

+82-55-290-6000

Website:

http://smc.skku.edu/en
Research Institutions
Medical Research Institute
SKKU Medical Research Institute was established in the aim to promote research projects in respective fields of Medical Science. The institution carries on academic research projects as well as academic exchange with domestic/international partners, hosts conferences, workshops, special lectures in various topics.