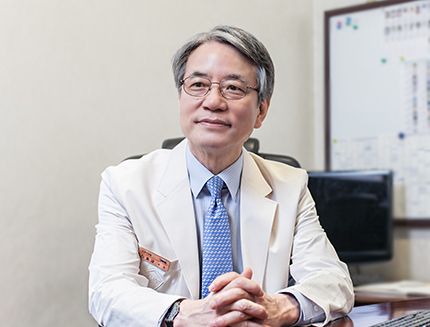 The Samsung Advanced Institute for Health Sciences & Technology (SAIHST) is a research institute with graduate school capabilities established on March, 2011 at Sungkyunkwan University Graduate School to contribute to the clinical medicine and health sciences and technology (HST) of Korea. The main goal of SAIHST is to lead the HST and medical industries multidisciplinary research of medicine, pharmacology, biology and engineering and by fostering global-level researchers in graduate programs that will lead Korea's HST and medical industries and contribute to the health promotion of mankind.
SAIHST sets its research field as developing knowledge, methods and medical devices applicable to the fundamental activities of clinical medicine, and treating, diagnosing and preventing diseases. SAIHST established and operates three graduate programs: the Dept. of Health Sciences and Technology: Full-time/Part-time, Dept. of Medical Device Management and Research: Full-time/Part-time and Dept. of Clinical Research Design and Evaluation: Part-time.
Through the operation of these programs, SAIHST studies health science covering clinical medicine as a whole, and engineering (or technology) such as medical devices. Thus, SAIHST studies and teaches health sciences and technology.
Campus
Samsung Medical Center (81, Irwon-ro, Gangnam-gu, Seoul)
Sungkyunkwan University Natural Sciences Campus (Jangan-gu, Suwon-si, Gyeonggi-do, Suwon)
SAIHST Administrations
Address

B2F Samsung Comprehensice Cancer Center (81, Irwon-ro, Gangnam-gu, Seoul)

Phone :

+82-2-2148-7798

E-mail :

biomed@skku.edu